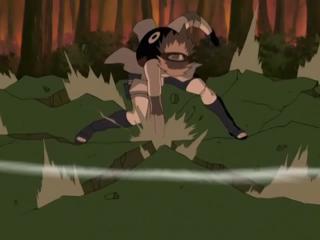 Taijutsu (体術; Literally meaning "Body Techniques") is a basic form of techniques and refers to any techniques involving the martial arts or the optimisation of natural human abilities. Taijutsu is executed by directly accessing the user's physical and mental energies, relying on the stamina and strength gained through training. It typically does not require chakra, though chakra may be used to enhance its techniques. Taijutsu generally requires no hand seals to perform, occasionally making use of certain stances or poses, and are much quicker to use than ninjutsu or genjutsu. Taijutsu is simply put: hand-to-hand combat.
Ad blocker interference detected!
Wikia is a free-to-use site that makes money from advertising. We have a modified experience for viewers using ad blockers

Wikia is not accessible if you've made further modifications. Remove the custom ad blocker rule(s) and the page will load as expected.